!Bootstrap core CSS --> <!Favicons -->
Code: Petrof P125 G1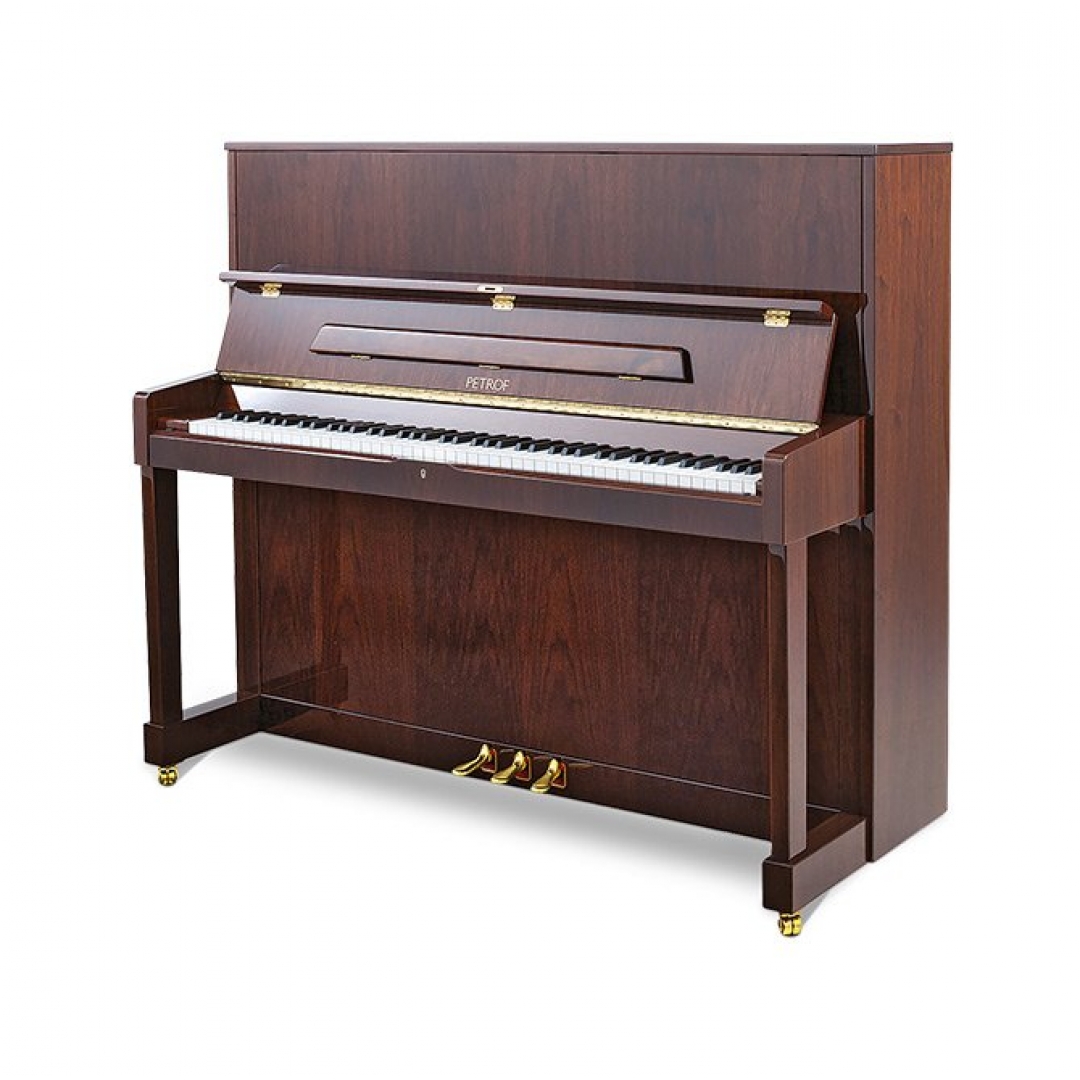 P 125 G1 The design cabinet of the G1 adds a number of elegant decorative elements to the classical appearance of the P125. This means it not only sounds good, but looks splendid too. Its qualities shine in a whole range of musical ensembles, schools, and places of entertainment, as well as in the foyers of theatres and concert halls, where its characteristic romantic sound gives pleasure to pianists and audiences alike.
Depth - 590 mm | 23 1/4"
Height - 1250 mm | 49 1/4"
Width - 1463 mm | 57 5/8"
Weight - 236 kg | 520 lb