!Bootstrap core CSS --> <!Favicons -->
Code: Petrof P118 R1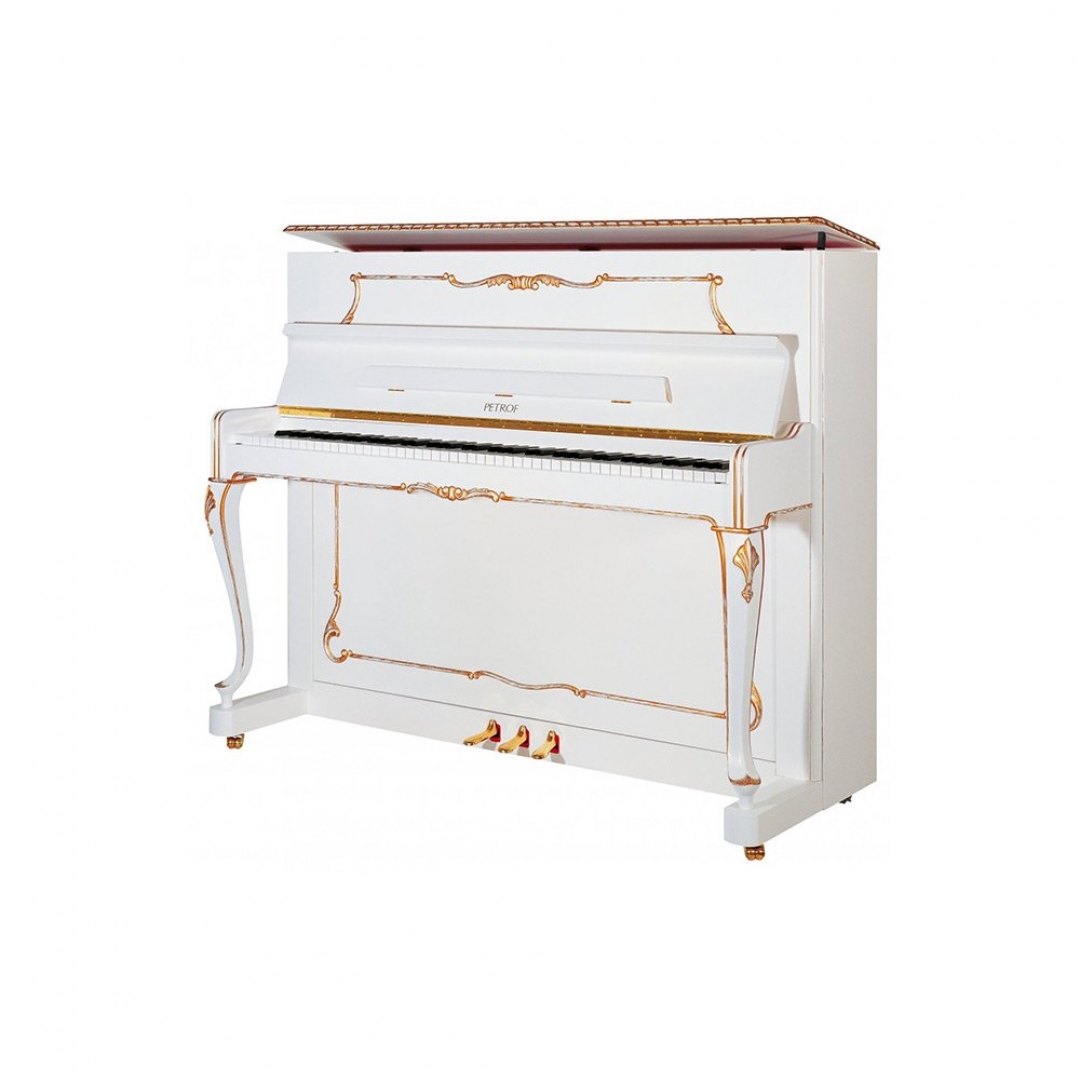 P 118 R1 ROCOCO As its name suggests, the P 118 R1 upright is built by our piano-making craftsmen in the Rococo style. This ensures it a place in interiors and halls of the same originally French style. The Rococo model is most remarkable for being white with patinaed features, making it as decorative as its rich, soft and romantic tone - typical of all PETROF instruments.
Depth - 551 mm | 21 3/4"
Height - 1180 mm | 46 1/2"
Width - 1448 mm | 57"
Weight - 212kg | 467 lb