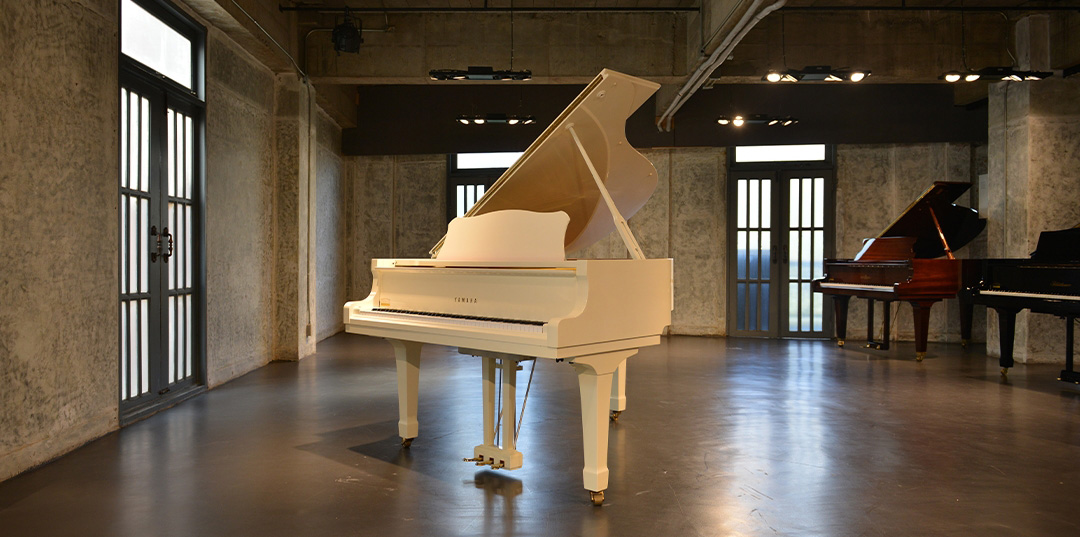 Yamaha Model C3A S/N 4,560,630 White Polished (Year 1988)

Features of the C series explained! The elite assembly of Yamaha C Series grand pianos has always been recognised for their pure, rich tonality and exceptional range of emotional expression. With the redesign and incorporation of numerous new advancements, these instruments of superior clarity, responsiveness and expressive control are sought after by established and emerging pianists at all levels.



C Series Range

C1L

C2L

C3L

C5L

C7L

Length

161 cm

173 cm

186 cm

200 cm

227 cm

Height

101 cm

101 cm

101 cm

101 cm

102 cm

Width

149 cm

149 cm

149 cm

149 cm

149 cm

Weight

287 kg

287 kg

317 kg

353 kg

409 kg
Specifications:
SERIAL# 4,560,630
BRAND. YAMAHA
TYPE Grand
SIZE 149 W x 101 H x 186 D (317 kg)
FINISHING Black Polished
MODEL C3A (3 Pedals)
YEAR 1988
STYLE Standard
Warranty 5 years
88 keys 3 Pedals
Dimensions : 148 W x 101 H x 183 D
Weight : 315 kg
Colours / Finishes : White Polished
Year of Manufacture : 1985-1988
S/N 4,090,001 to S/N 4,560,630
Our team of experienced musicians will not only help you pick the right option, but answer any questions you have when you receive it. It doesn't matter if this is your first instrument, or the latest addition; we're here to help. Please don't hesitate to get in touch, we look forward to adding another happy customer to our family.
Call us today on +66 2661 2160, +66 2661 2161, or simply book a sale consultation here .